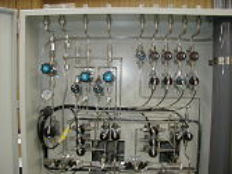 Liquid supply device for semiconductor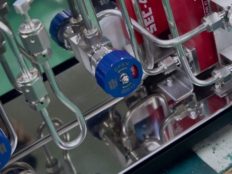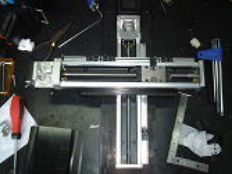 Automatic machines and labor-saving equipment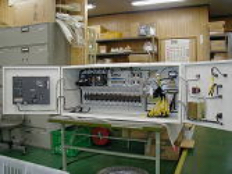 Production industry record
Semiconductors, analyzers, measuring instruments, mechatronics, etc.
Characteristic
* We accept orders from design (machinery, electricity, software)-material
procurement-assembly and wiring.
* For repeat products, we have created our own manual and are constantly pursuing QCD thoroughly.
Production results
April 1986: Auto gas chromatography, prober, automobile exhaust gas analyzer, loader, catalyst evaluation device, loader, hydrogen storage amount measurement device,
powder coating device, vacuum deposition device (CVD etc.), food stirrer, phosphorus concentration Measuring device, constant temperature bath,
gas supply device for semiconductor, exhaust unit, liquid supply device for semiconductor, and many others
Main processing materials
Stainless steel in general, aluminum in general, iron, copper, brass etc.
→ We also handle difficult-to-cut materials such as titanium, inconel, hastelloy, etc.
Characteristic
* Non-leakable parts will be delivered after leak test inspection
→ He spraying, He food method, N2 pressurization (snoop application, submersion), color check
→ He allowable leak amount Internal regulations: 1 × 10-9 Pa · m3 / sec
* Various surface treatments such as painting and plating are available.
* Welding burns on stainless welding products are removed
* We support brazing
* Various quenching etc. are supported.
* Various types of polishing such as flat surfaces (mirror surface possible) and cylinders are supported.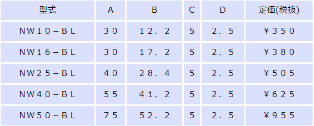 "* Material: SUS304 (SUS316L compatible)
* Dimension unit: mm
※ We also handle sizes other than the notation (63, 80, 100 etc.) "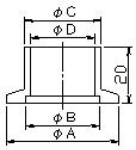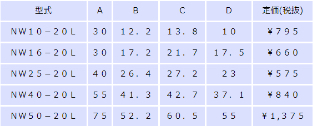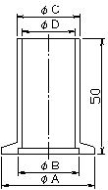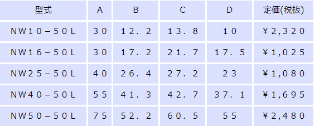 "※ Body material: Aluminum
* Dimension unit: mm
* We also handle sizes other than the notation (63, 80, 100, etc.)
→ Chain type "


"* Material: SUS304 (SUS316L available) / Viton
* Dimension unit: mm
* We also handle sizes other than the notation (63, 80, 100, etc.)
"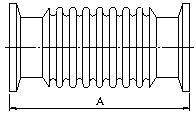 * Material: SUS304 (SUS316L available)
* Dimension unit: mm
* Various lengths are available. "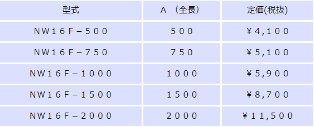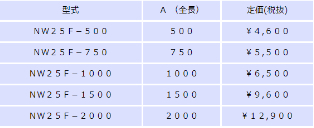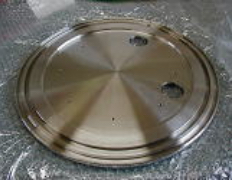 "Ultrasonic cleaning tank
・ SUS304 t1.5 BA material
・ W1000 × H400 × D400
・ Watertight welding "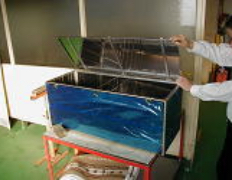 "Hatch
・ Φ560 × 20t
・ SUS316L
・ Double groove "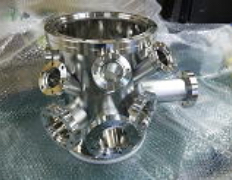 "Vacuum chamber
・ SUS304
・ Body diameter φ203
・ Inner / outer surface: 400 buff + electrolytic polishing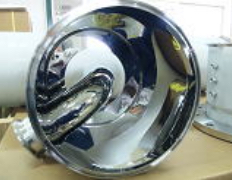 "Piping for the analysis industry
・ SUS304
・ Size: φ355 × L1500
・ Inner surface $ 600 buff finish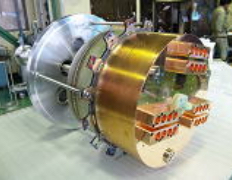 "The chamber for the battery industry
・ Copper + SUS beam welding
・ Using SUS + AL clad material "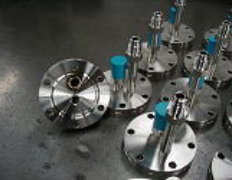 "Vacuum container lid
・ SUS304
・ ICF-VCR1 / 4 fitting
・ 10 ~ 20pcs / lot
・ Delivered to the LCD industry "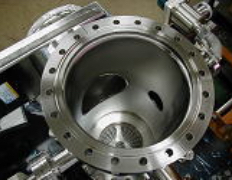 "Vacuum chamber
・ SUS304
・ ICF flange
・ Body diameter φ350
・ Inner / outer surface: 400 buff + electrolytic polishing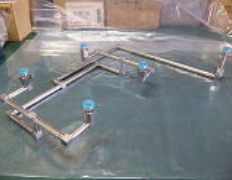 "Gas plumbing
・ SUS316L
・ 3/8 VCR
・ Grade: EP
・ Made with an automatic welding machine "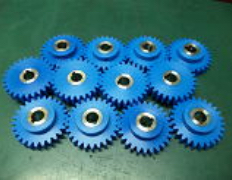 "Gears for the washing machine industry
・ Gear: MC nylon
・ Bush: titanium (key groove processing) "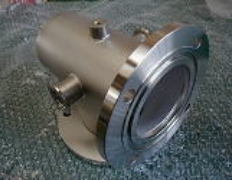 "Exhaust piping
・ SUS304
・ O-ring flange such as NW
・ Inner and outer surfaces GBB "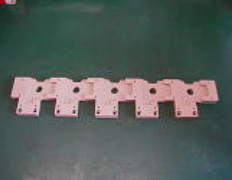 "Tray
・ Unirate
・ 400 × 130 × t8
・ Flatness 0.05
・ Delivered to LED related industry "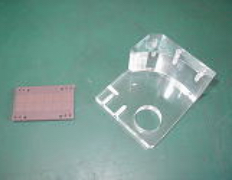 "Left: Unirate
Right: Acrylic
・ Acrylic is buffed while cutting. "