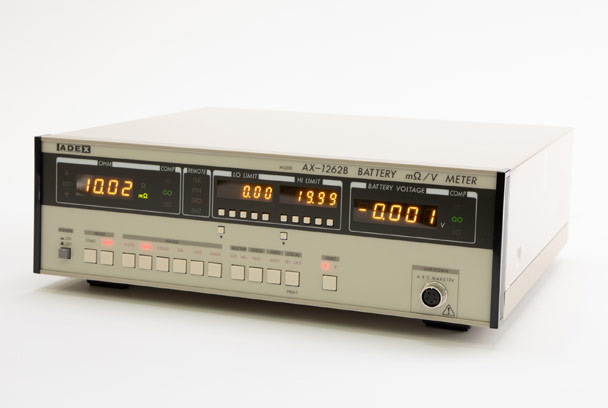 Battery MILLI OHM/V Meter
Measures to inspect for the internal resistance of battery and battery voltage at the same time
●Built-in electro motive force cancellation circuit
●GP-IB/RS-232C/Centronics output available.(Option)
●4-terminal measurement
●Built-in Contact check
●Analog Output as standard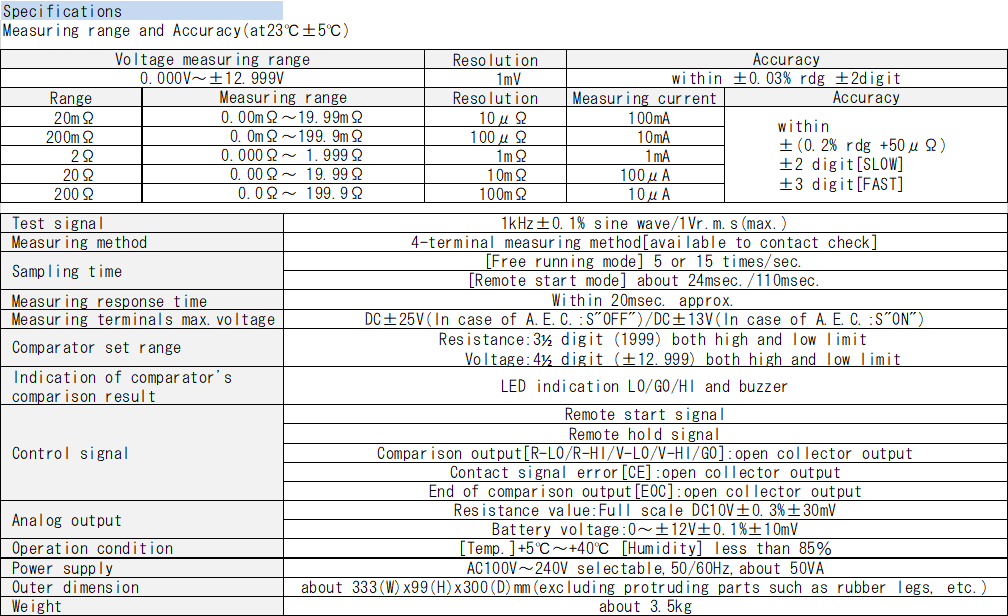 The Outline
 AX-1262B Battery mΩ/V meter inspect to measure internal resistance like battery having electro motive force.
 Contact-check function is standard equipment: When measure 4 terminals, either one contact failure occurs,outputs Contact Error signal.
Option
●GP-IB Interface ●RS-232C Interface
●Printer output (8 bit parallel Centronics)           ●Printer cable
*Either one interface can built-in the option above.