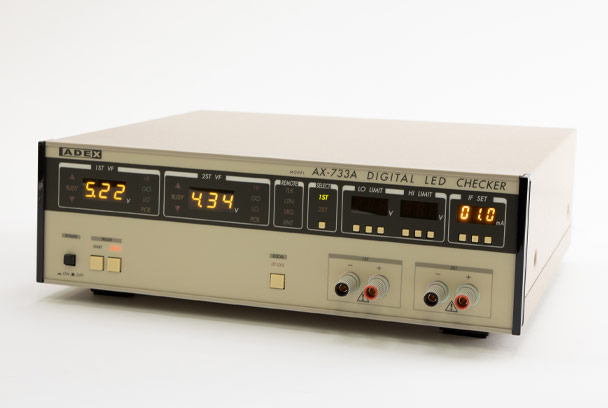 ●VF check function 2 channel inclusion
●Measuring current setting [max. 99.9mA]
●VF measuring indication [max. 9.99V]
●VF comparator setting [HI LIMIT/LO LIMIT]
●Determination output HI(OPEN), GO,LO(SHORT),
   POL(negative polarity)
●LED negative polarity, VF measuring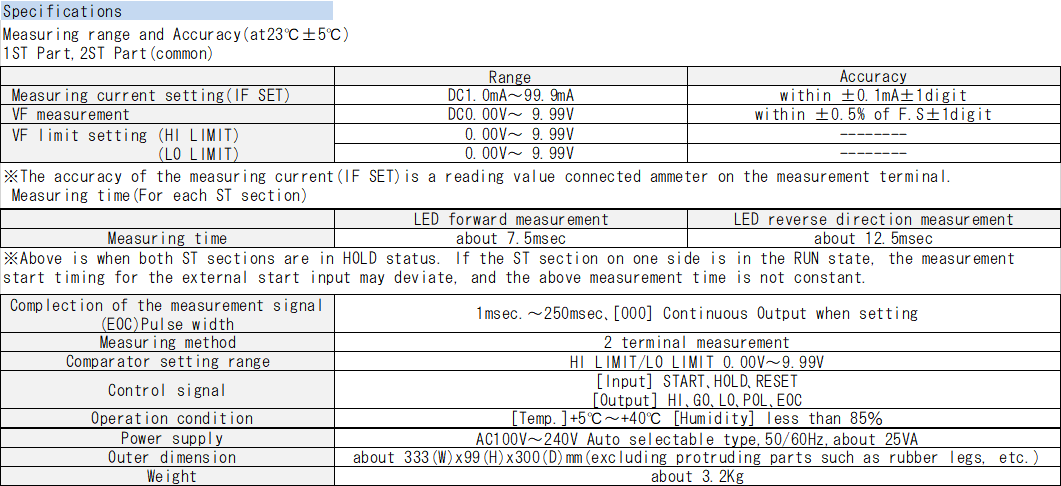 The Outline
AX-733A is the unit built-in the function to check the VF for LED elements. The measurement current is setup 1.0mA~99.9mA each, indicates the VF value from 0.00V~9.99V.
Also the comparator indicates for panel and outputs the judgement signal of HI(OPEN), GO(SHORT) setup by LO LIMIT and HI LIMIT for the VF value. When LED is reverse polarity, outputs POL signal, and judges the VF measurement to flow the measurement current into the opposite direction at the same time.
Option
●GP-IB Interface ●RS-232C Interface
●Printer output (8 bit parallel Centronics)                ●Printer cable
*Either one interface can built-in the option above.