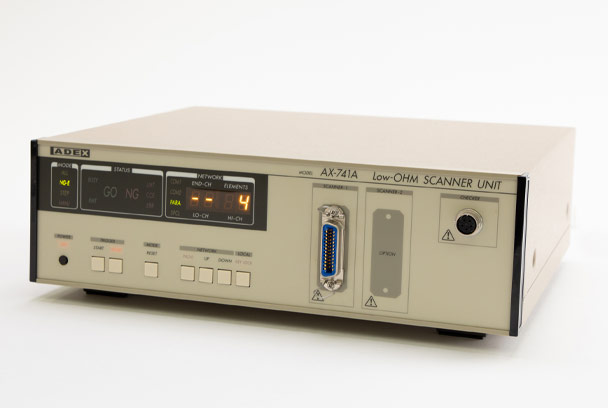 Low Resistance Scanner
Best suitable for network resistor measurement by AX-1156A or AX-1152D (9V specification) etc.
●Ideal for scanner of low resistance meter such as 
   AX-1156A  or AX-1152D
●Supports 1 COMMON type, 2 COMMON type,
   parallel type network resistor
●Corresponds to any pins designation even for spacial type
●Supports up to 20 pins by adding option board
   (standard 10 pins)
●Parameter setting possible by communication via RS-232C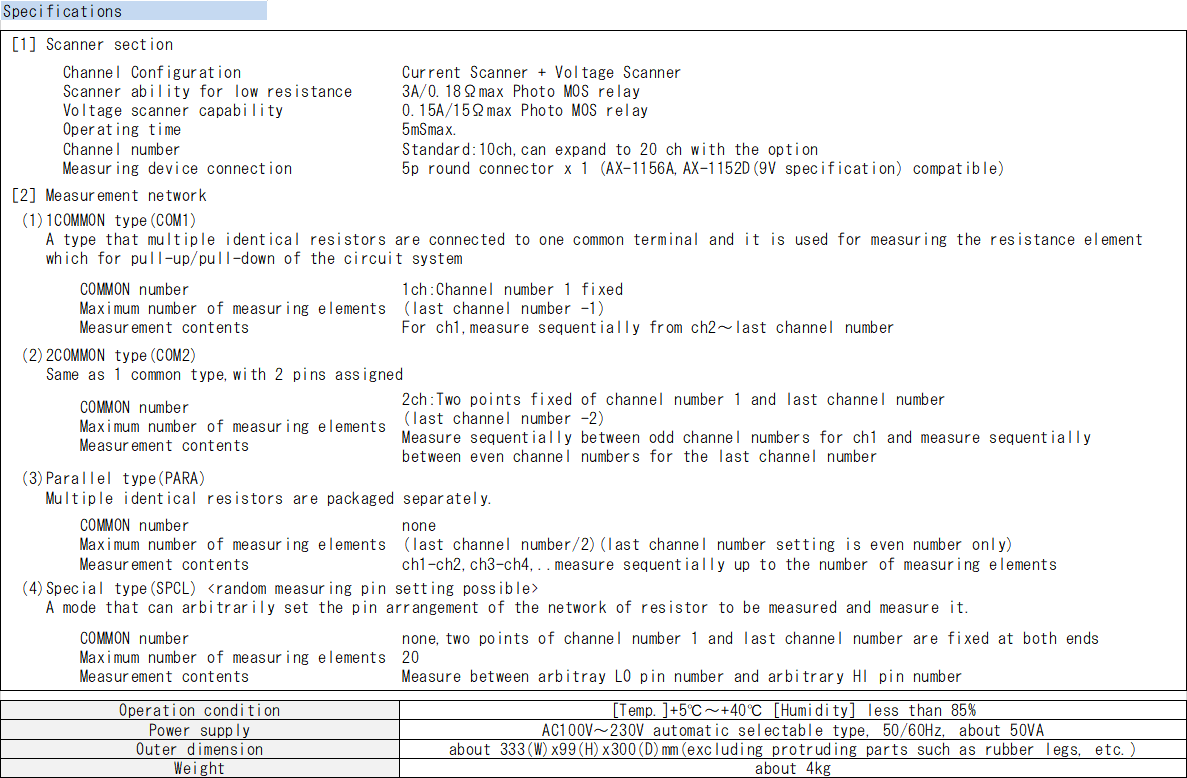 The Outline
This scanner is for low resistance meter such as AX-1156A or AX-1152D (9V specifications).
For low resistance measuring device, current scanner element (measuring current up
to 3A) and voltage scanner element (low leakage) current type are adopted.
With 4 types corresponding resistor network, 1 common type, 2 common type, parallel type and special type which can randomly network setting, 10 pins as standard, compatible with 20 pins if with the option.
Option
●Additional 10CH scanner